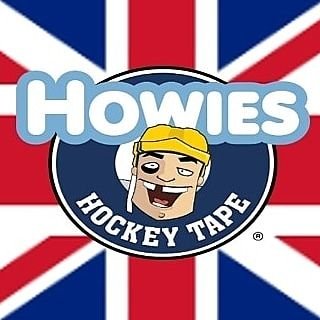 This year we've really ramped things up from the humble beginning this tournament had to now the biggest and best in it's history from a conference style set up to 3 sponsors on board.
To kick things off let's start with the big one and it is a BIG, one mainly because it's in our name now!
For anyone who's played hockey for any length of time and/or has ventured across the pond has definitely heard of Howies Hockey, they're a household brand for our North American brothers and sisters.
When we heard wind that they were branching out to the UK well we had to pop a message and see what we could do together and thus is how this partnership was formed.
Now for all players/coaches/managers/waterboys of the teams competing this year, as part of the deal you can get 10% off everything on the Howies hockey website by using the voucher code "SummerCup10" – link at the bottom of this post.
Also for this years best Goalie, Forward and Defender as voted by everyone who's playing will win a very special Howies Hockey bundle with every accessory you could ever need. From the highest quality stick tape on the market, to the wax to make it all smell good, skate stones to keep those blades sharp, helmet repair kit to keep that old lid in one piece, water bottle to keep you hydrated, visor spray so you can see, waxed laces to keep them boots tight, the infamous tape tin and an awesome little bag to keep the lot in all worth circa £80 each total!!!
So go give their page a like, check out their website and get ordering I can guarantee having Howies Tape will give you a better chance of winning this years cup!
Website: https://howieshockeytape.uk
#ThereAreNoGuaranteesInLife
#2ndBestTournieToTheStanleyCup
#BecauseTogetherWeCanDoGreatHockey
#TheHowiesHockeyUKIceHockeySummerClassic